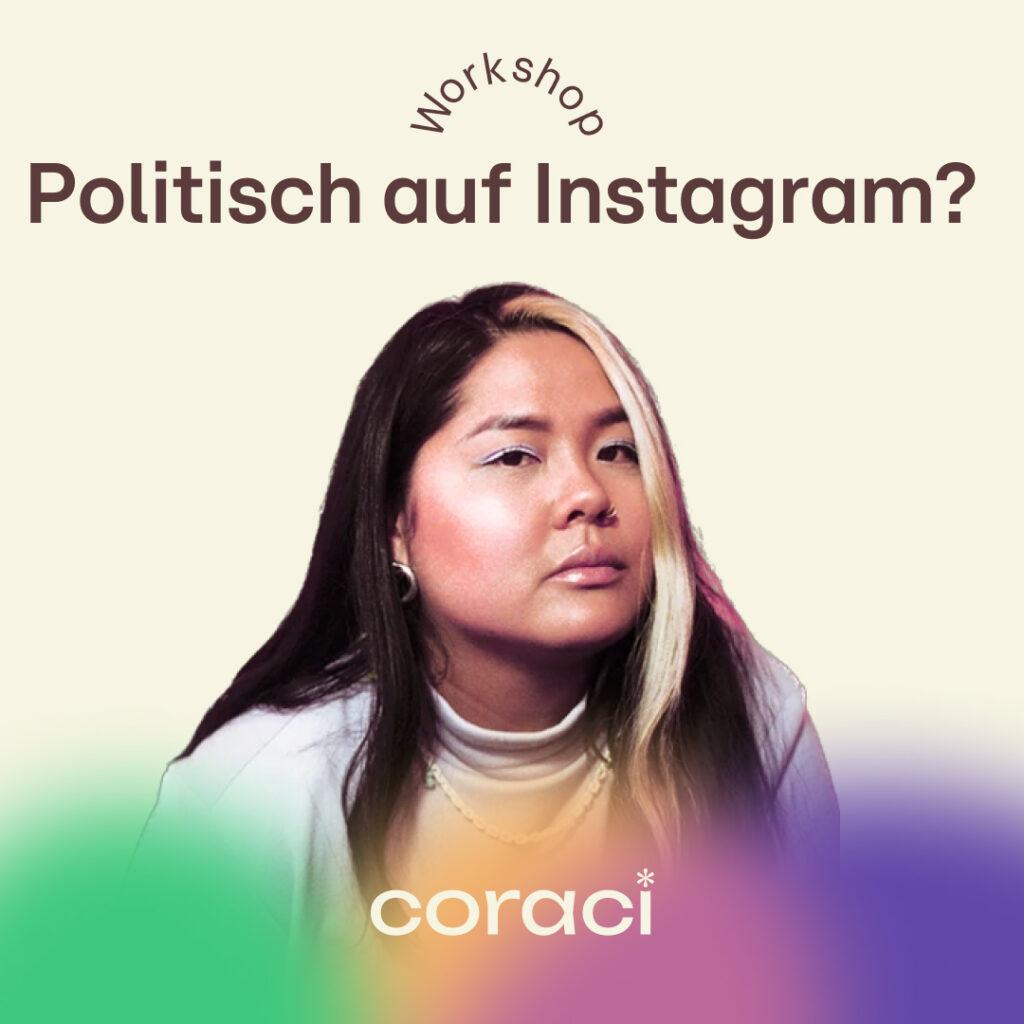 Click here for workshop registration.
Please bring your smartphone to the workshop and fill out the questionnaire ahead of time.
Vee you soon! – Vee
credits: Svenja Trierscheid
"Can I showcase my creative projects and express political issues on my account at the same time?"
I want to position myself in solidarity on Instagram but social media overwhelms me."
If this has ever crossed your mind, the workshop "How do I present myself (politically) on Instagram?" – a social veedia introduction – is the right place for you. In this workshop, we ask ourselves how to meet the notorious algorithm with our (low) capacities and at the same time protect ourselves from social burnout/anxiety. To do this, we'll look at strategic ways to achieve individual social media goals. This will be followed by a look at what political authenticity and activism on social media can (not must!) look like, followed by a small Q&A session.