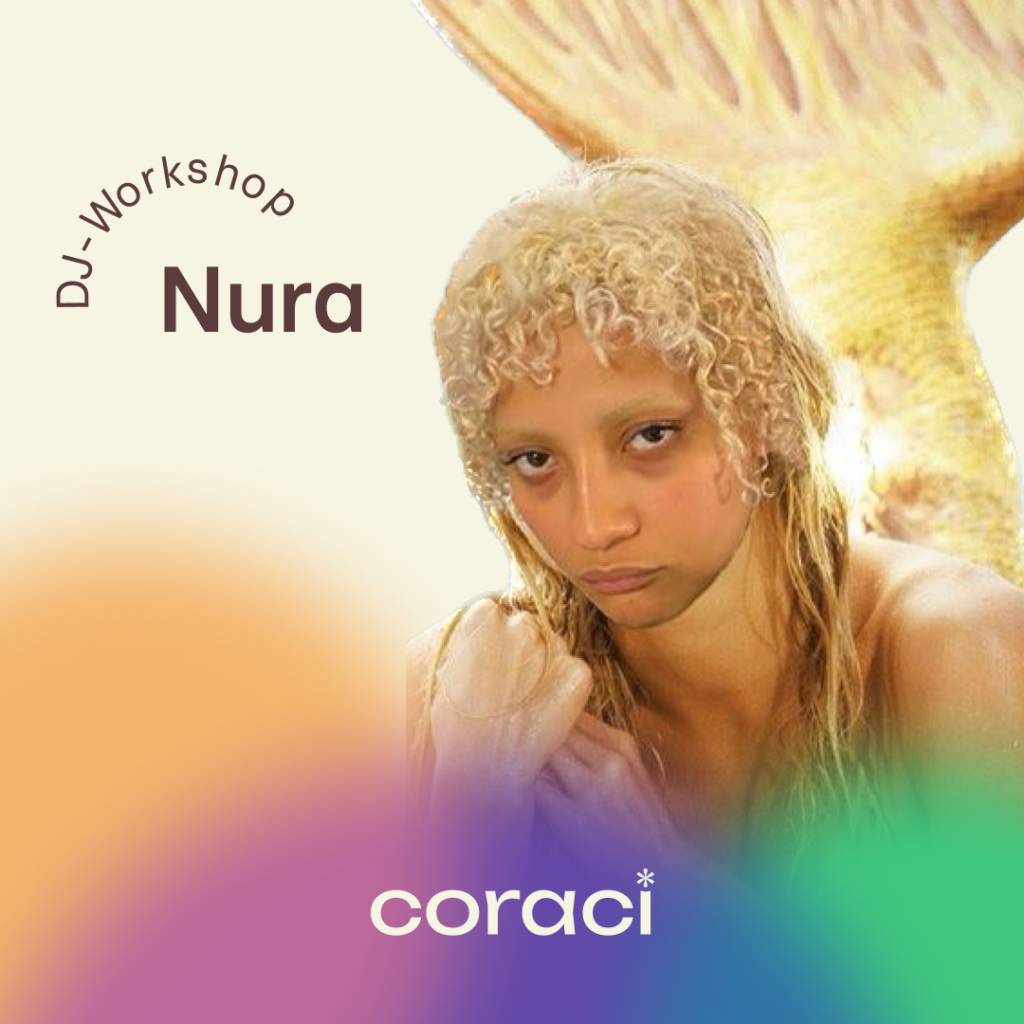 The workshop will take place on Thursday the 18.05. (at Avenir in the Katzenstraße 2), and is only for FLINTA* people. I am very happy about registrations from marginalized FLINTA*!
This workshop is full
You can register for the workshop here.
In the workshop we will mix groovy tunes for more representation on the decks. Nura will give you an introduction to Rekordbox and mixing. We network, talk about music and practice spinning our favorite tracks. Feel free to bring a USB stick with your favorite songs, which will make your booty shake and your body dance.